Put H&F to work for your medical practice with our patient acquisition, patient retention, and professional advisory services. Contact Us Today: 954-804-6499
About H&F Physicians Consulting Group
H&F Physicians Consulting Group provides dynamic, customized patient acquisition & retention platforms strengthened by our experienced team of professional advisers, creating specifically tailored solutions for physicians across the state of Florida.

Working directly with physicians, our Professional Advisory Board is comprised of experienced professionals in the areas of finance, caregiving, managed care, insurance, attorney, social services, and real-estate fields – empowering your practice with the knowledge and specialized attention it needs for continued growth and sustainability.

Utilizing our Professional Advisory Board in conjunction with our customized patient retention and marketing platforms helps provide your practice with the most effective ways to keep your practice thriving.

Physicians who incorporate H&F Physicians Consulting Group into their practice enjoy greater profitability for their medical practices by focusing most of their efforts on retaining existing patients and marketing services to them through modern practice management.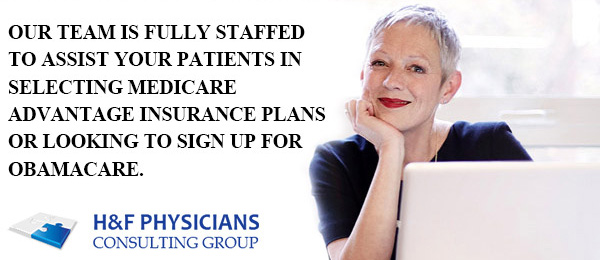 H&F provides solutions that are relevant across all medical specialties including but not limited to: dentistry, dermatology, ophthalmology, optometry, orthopedic, podiatry, cardiology, radiology, gynecology, plastic surgery, neurology, pathology, urology, chiropractic, primary care and physical therapy.
H&F is proud to be the premier sponsor of The Broward County (BCOMA) and Miami/Dade County Osteopathic Medical Association.
BCOMA represents physicians from District 6 of the Florida Osteopathic Medical Association. For more information on BCOMA, visit their website.H&F has been the cornerstone of recruitment for BCOMA membership by creating and hosting resident and student intern events from local univerisities and colleges. In addition to membership events, H&F has also hosted and paid for numerous social events for BCOMA. H&F is also a proud sponsor of Miami-Dade district's OMA.In addition to BCOMA sponsorship, we are also a sponsor of various local and national associations. Through these organizations we can introduce you to programs that provide substantial discounts because of your affiliation, as well as additional benefits - at no additional cost to you or your staff.